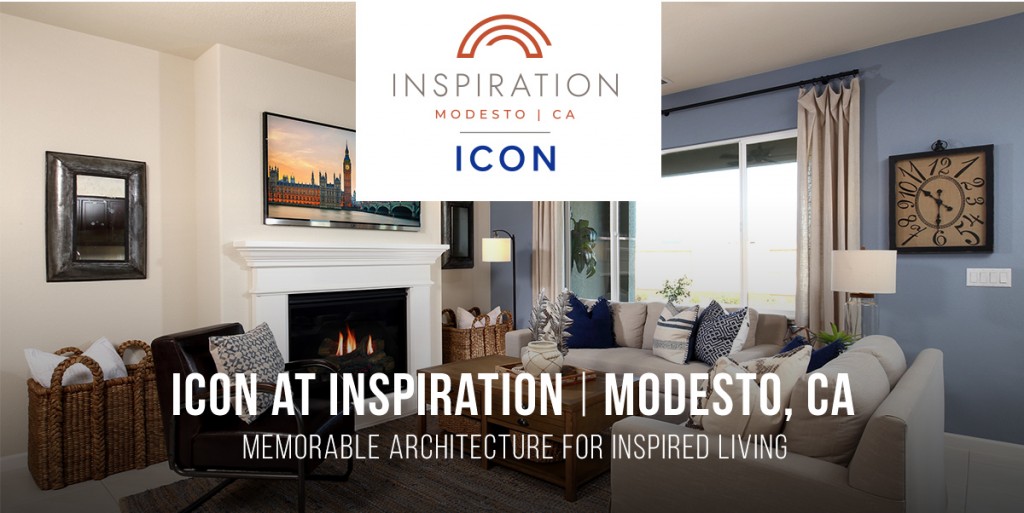 GET A FIRST LOOK AT FLORSHEIM HOMES' NEW HOME COMMUNITY IN MODESTO
Join us for the Grand Opening Event of Icon at Inspiration! Florsheim Homes' highly anticipated NEW home community in Modesto.
Enjoy refreshments & get a first look at our new model lineup, ICON (at Inspiration). Icon offers six versatile floorplans highlighting the dramatic Regency, Spanish, Cottage, and Traditional elevations. Transform your life in this upscale neighborhood where you can live a quick stroll away from the celebrated Vintage Faire Mall, trendy shops, restaurants, and entertainment. ICON at  Inspiration is also ideally located just minutes from Hwy. 99.
Meet with a member of the Florsheim Homes' sales team and lenders and experience all the personal attention, unique designs, and quality finishes that come with a Florsheim home.
Homes range from approximately 1569 to 3153 SF. Prices from the high $300,000's to the high $400,000's.
Saturday, July 20th & Sunday, July 21st, 2019, from 11:00am to 3:00pm
Register today and RSVP at ICON@FlorsheimHomes.com or call (800) 985-HOME (4663)
EXPLORE THESE ICONIC FLOORPLANS
Featuring the latest trends in homebuyer culture, these detailed designs were crafted by award-winning architectural firm, WHA, Florsheim's associate in shaping new communities and urban neighborhoods. Icon at Inspiration was designed with all the upgrade options and flex space to meet your "must haves" in a new home. These lavish and versatile homes offer boundless options for expanded indoor and outdoor living, including:
ARE YOU INSPIRED?
Explore your choices now at Icon at Inspiration. Contact a member of the Florsheim Homes' sales team to learn more about Icon at Inspiration:
CA DRE #526755 | NV DRE #1000591 | Equal Housing Opportunity
Florsheim Homes reserves the right to make modifications to elevations, floor plans and features without notice. Elevations and floor plans are artist's conceptual drawings. Square footages are approximate and vary per plan and option chosen.  Porches, windows and room configurations vary per plan and elevation. Garage doors shown depict standard windows, however, front doors are sometimes shown with optional window upgrades and patterns.