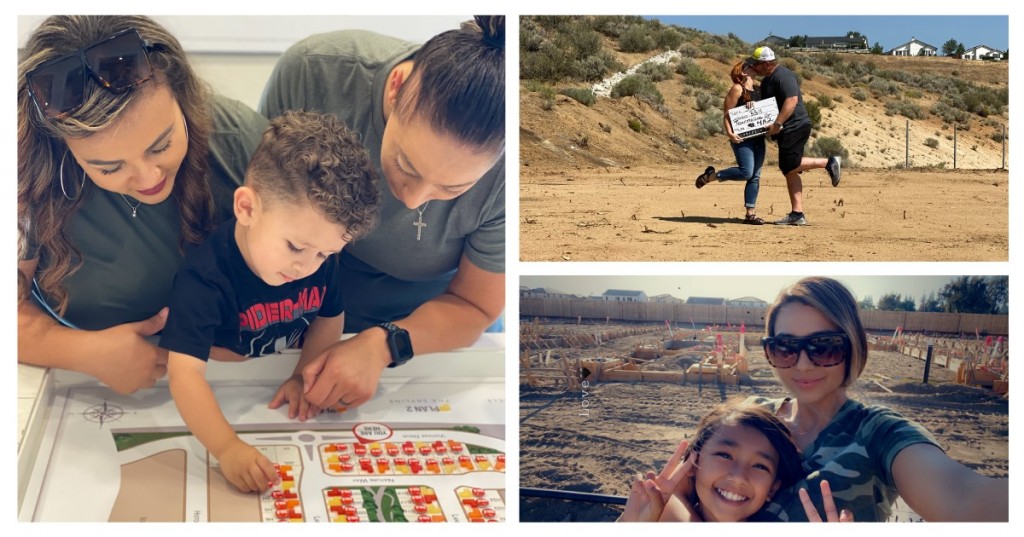 Need More Space?
Due to the COVID-19 pandemic, approximately 42% of the U.S. labor force is working from home full time. Some people find themselves sharing spaces or creating makeshift offices in their bedrooms. Many are moving from major cities to rural suburbs that are more affordable and can provide much needed space. The top four factors for moving are:
1. Personal and family health and well-being 2. To be closer to family 3. Changes in employment or the ability to work from home 4. Lifestyle change or quality of life
At Florsheim Homes, we have spacious floorplans that can accommodate a home office or that much needed extra space!
https://news.stanford.edu/2020/06/29/snapshot-new-working-home-economy/
---
Valley Vista Indian Hills, NV
Model homes opened in September, and 19 new homebuyers have already said YES. Many buyers are thrilled with the Florsheim designs that have a tremendous variety. From single-story to split-level to traditional two-story homes, our customers are as varied as the homes themselves. The Indian Hills location is close to shopping, including Home Depot and Target. Other retail is less than three miles away at Carson Valley Plaza (Marshalls, Petco, Best Buy, Ulta Beauty, Starbucks, and other stores), as well as Walmart and Costco. Prices from the Mid $300,000's.
Contact: Jennifer Cross 775.247.4461 | LIC# S.0176887 | jcross@florsheimhomes.com
http://florsheimhomes.com/community/valley-vista/
---
Icon at Inspiration Modesto, CA
Since opening in July 2019, Icon at Inspiration has been an amazing story for both Florsheim Homes and the over 130 homebuyers who have purchased. New designs from WHA (William Hezmalhalch Architects) really hit a sweet spot in the market and the outstanding location was icing on the cake! The final 23 homesites in Phase IV will be released starting in November and all feature a unique cul-de-sac location. Many folks have been waiting for this! Priced from the low $400,000's to the low $500,000's.
http://florsheimhomes.com/community/icon-at-inspiration/
---
Icon at Bridle Ridge Oakdale, CA
Construction is well underway with the paving of the main site at Icon at Bridle Ridge in Oakdale. These 48 lots are located at the corner of Greger St. and Crane Rd. just across form the Oakdale Dog Park. Models are located offsite in Modesto at Icon at Inspiration, 3112 Vintage Drive, just north of the Vintage Faire Mall. Call for a private appointment to tour them today!
Contact: Tiffany Leon 209.712.6450 | LIC# 01466870| tleon@florsheimhomes.com
Contact: Ryan Nickell 209.324.5446 | LIC#01969571 | rnickell@florsheimhomes.com
http://florsheimhomes.com/community/icon-at-bridle-ridge/
---
Future Communities:
Calaveras Place II Stockton, CA
Watch for more information on this project coming soon to Stockton!
http://florsheimhomes.com/future-communities/
---
Florsheim Happy Homebuyers
Congratulations to our new homebuyers at Metro at Inspiration (Modesto) and Valley Vista (Indian Hills) communities! We think our new homebuyers are happy with their new home floorplans. With interest rates at an all time low, new home sales are at an all time high. Contact us today and find happiness with a new home from Florsheim Homes!