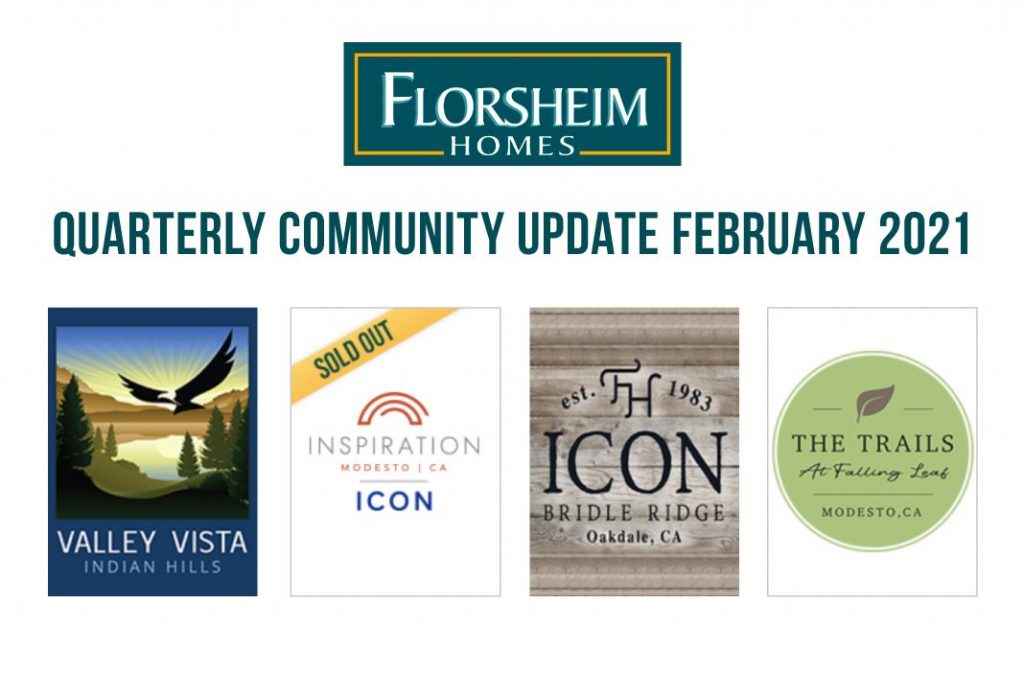 The New Norm
The coronavirus pandemic has ushered in a new work-from-home economy, and this has created an insurgence in the suburbs. Designing an extra office space within the home or desk area for the kids (who are often learning virtually) adds up to buyers looking for additional square footage. People are moving from major cities to rural suburbs that provide affordability and value-conscious customers to get more house for their money. Also, since mortgage rates are at an all-time low and rents continue to rise, people are making the leap from renting to homeownership. Make an appointment to tour a Florsheim model home and see what floorplan fits your needs.
Modesto or Oakdale Icon Plan 5 – The Uptown
Stella the Cat
Stella the Cat Asks: Tired of looking at resale homes that need repairs and renovations? Tired of bidding on your dream home and losing out? At Florsheim Homes, we take the hassle out of buying a home. Call us to schedule a private appointment, and let us treat you to the purr-fect home buying experience.
Valley Vista, Indian Hills, Nevada
At Valley Vista in Indian Hills, Nevada, our fourth home release on January 23rd sold out extremely fast. Since the September model Opening, 23 homes have been sold! The unique designs of these single-story, split-level and traditional two-story homes have drawn many buyers to this community. With a temperate climate and picturesque mountains, Indian Hills is a near-perfect living environment. It is close to shopping, and with only 13 homes left, you will want to get in before Valley Vista is sold-out. Priced from the High $300,000's.
Contact: Jennifer Cross 775.247.4461 | LIC# S.0176887 | jcross@florsheimhomes.com
Icon at Inspiration, Modesto, California
Now Sold Out! Icon at Inspiration has an incredible story considering all 154 homes were sold at record speed since opening in July 2019. The new designs from WHA and the ideal location were a big hit with our happy homeowners. Stay tuned for more of the Icon product designs coming soon to Modesto.
Icon at Bridle Ridge, Oakdale, California
Located in the well-established Bridle Ridge masterplanned community, our second phase of 48 homesites are currently under a flurry of construction. This new phase is located at the corner of Greger St. and Crane Rd. (just across from the Oakdale Dog Park). Icon at Bridle Ridge will soon open a special upgraded model of the Plan 5 (The Uptown). Walk the historic town of Oakdale that is known as "The Cowboy Capital of the World." Enjoy the laid backed lifestyle this community has to offer. Models are located offsite in Modesto at Icon at Inspiration, 3112 Vintage Drive, just north of the Vintage Faire Mall.
Contact: Tiffany Leon 209.712.6450 | LIC# 01466870| tleon@florsheimhomes.com
Contact: Ryan Nickell 209.324.5446 | LIC#01969571 | rnickell@florsheimhomes.com
The Trails at Falling Leaf, Modesto, California
Watch for the model opening for The Trails at Falling Leaf, located in the Village One neighborhood at Claus Rd. and Floyd Ave. This 59 home community offers three two-story floorplans with up to 5 bedrooms! These low maintenance homes are designed for the busy lifestyle of today. Our first release in January sold out at a quick pace. Call Daniel or Joey to get on the interest list for the next sales release.
Contact: Joseph Vejar 209.985.8493 | LIC# 02016025| jvejar@florsheimhomes.com
Contact: Daniel Maciel 209.597.3932 | LIC# 01903819| dmaciel@florsheimhomes.com
Future Communities:
Community in Modesto's Village One Single Family Homes Close to Shopping and Schools
Calaveras Place II, Stockton, California Located in the convenient Oak Park neighborhood Only 40 homes are adjacent to a well-established Florsheim Homes neighborhood
Click contact us to get on the interest list.
Watch for more information on these projects coming soon!