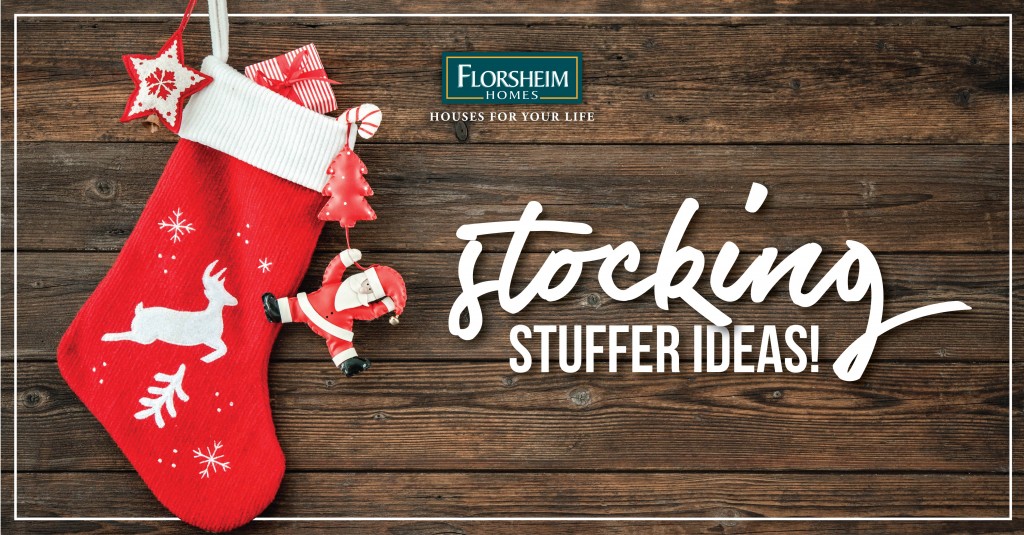 Ah, the iconic stocking. It's the small things that make a new house a home.
This time of year is when families and friends congregate together with guests coming and going. New homeowners agree, when you have the home that fits your family's lifestyle, it makes it that much easier for everyone to enjoy each other. Having a new home with enough guest rooms, an open concept kitchen, and top quality appliances will make all your traditions come to life as your family grows.
While younger children will enjoy the toys and treats that come in a stocking, the best stocking stuffers are those that the recipient needs, but just doesn't know they do:
#1: THE GIFT OF CAFFEINE
For the big coffee drinker in your life, a temperature-controlled Yeti travel mug could change their morning routine forever!
#2: SPARK SOME ROMANCE
Do you have friends or family who never make time for each other? A gift certificate to a nice local restaurant can do a lot for a couple. (It's also a two-birds/one-stone gift for two people on your list.)
#3: TECHNOLOGY FOR THE FORGETFUL
Know someone constantly misplacing their keys… purse… cell phone… remote? The Tile Mate Smart Tracker attaches to any object that you find yourself frequently looking for. For the daydreaming and preoccupied tech savvy forgetful, it also allows you to track that item from your smartphone (unless you're looking for your smartphone of course).
#4: HEALTHY RESOLUTIONERS
Is 2019 all about health for someone? They will love a fitness watch to track steps or a grounding therapy mat for earthing anywhere at any time.
#5: THE OUTDOORS LOVER
Anyone who enjoys camping, fishing, or outdoor activities, will be thrilled when you renew their yearly fishing license or hunting license for them – this is both thoughtful and practical.
#6: THE OLD STANDBYS
Don't forget about toiletries, snacks, and gift cards (especially those that are thoughtful and demonstrate your understanding of the recipient's interests) are all useful and often appreciated.
These are traditions you want to pass down and something to consider when buying a new home. Make sure your new home can accommodate your holiday traditions. From the entire Florsheim family, may your holiday season be full of cheer, joy, and relaxation!