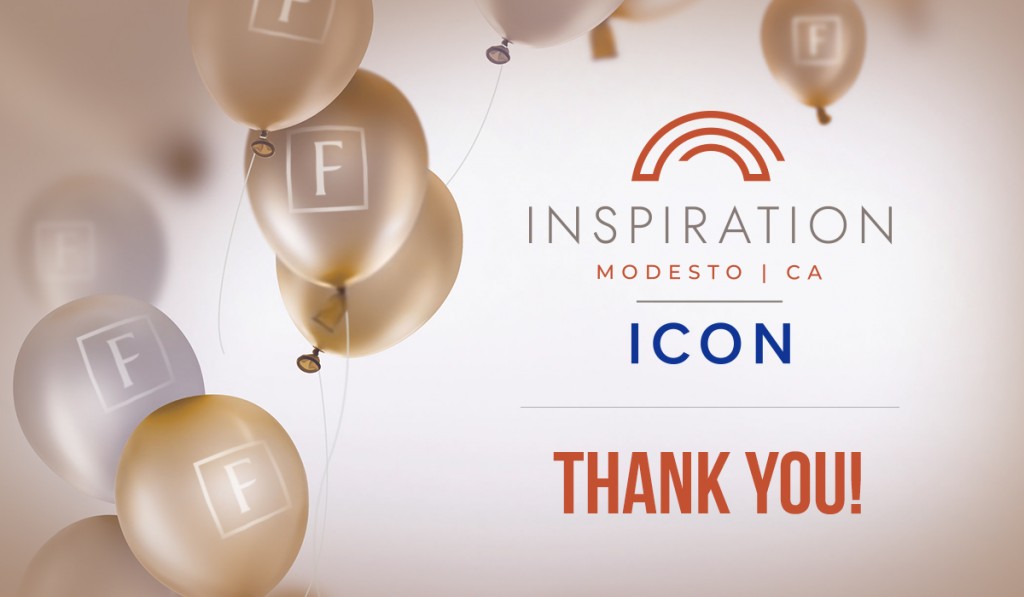 On behalf of us here at Florsheim Homes, thank you for joining us for the model unveiling of ICON at Inspiration. The Grand Opening event was a blast and a wonderful success thanks to all of you!
Our team is moved by the overwhelming response to our newest home community in Modesto. We had thousands of people tour the model homes at the Grand Opening event and 24 folks have bought new homes already. If you're a new Icon homebuyer, we would like to say CONGRATULATIONS! Welcome to the Florsheim Homes' family!
Check out Inspiration's memorable Grand Opening event… Watch Icon's highlight video now!
If you attended the event, you might be a media sensation! Icon's Grand Opening was featured in The Modesto Bee and included video footage from the event… Check it out!
"In real estate, location is king. In Modesto real estate, location near the mall, shopping and freeway is like the Iron Throne — tough to claim and a long time coming."
If you still wish to meet with a member of the Florsheim Homes and Escala Properties sales team to discuss your future at Icon, appointments and personal tours are now available. We are here to help you find the perfect home for you and your family!
Contact our sales team (Ryan Nickell or Tiffany Leon) for an appointment and personal tour of Icon at Inspiration:
CA DRE #526755 | NV DRE #1000591 | Equal Housing Opportunity
Florsheim Homes reserves the right to make modifications to elevations, floorplans and features without notice. Elevations and floor plans are artist's conceptual drawings. Square footages are approximate and vary per plan and option chosen. Porches, windows and room configurations vary per plan and elevation. Garage doors shown depict standard windows, however, front doors are sometimes shown with optional window upgrades and patterns.